Mississauga
North York
Downtown Toronto
Etobicoke
Woodbridge
York Region
Vaughan
Richmond Hill
Markham
Scarborough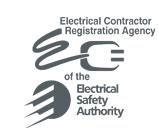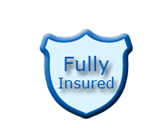 B-Safe Electric awarded as Top Performer in the Electrical Contractor category..
"I would like to take this opportunity to Thank You for your exceptional service, time and time again, when in need of electrical repairs and advice at both my CARSTAR locations......
Toronto Electricians at B-Safe Electric
Everyday at B-Safe Electric we strive to be the best Electric company we can, by fostering a premier quality of service, safe workplace, employee contentment, and customer satisfaction in all our actions. We pride ourselves in having the most knowledgeable and professional Electricians in Toronto as part of our staff. With best Electricians in Toronto on our team we can guarantee the highest level of professionalism for a great price. We specialize in Commercial, Industrial and Residential electrical services. We offer a 24 hour on call emergency service. So no matter what the emergency is or what time it is, give us a call at (905) 87BSAFE (905-872-7233) and we will do everything possible to accommodate you in every way we can.
For over 15 years our Toronto Electricians have been satisfying customers in the GTA and its surrounding areas. We have done all types of jobs and projects including: Lighting Installations, Energy efficient Lighting Upgrades, Panel Building, Indoor Wiring, PLC Installations, Electrical Distribution Upgrades, Electrical Distribution Alterations, New construction, Outdoor Wiring, Office Renovation, Warehouse & Machinery Projects, Panel Upgrades, Renovations, Basement Finishing, Custom Building, etc. and we have always left our customers happy and satisfied. Our happy and grateful clientele speaks for itself. We are eco-friendly and care about the environment. Conservation of energy is important to us. We will make sure to install the most modern, energy conserving devices that will last you a very long time. Conservation of energy is not only a great way to help take care of our environment but it is also one of the most effective ways to manage electrical costs.
Our business was built and continues to grow on the principles of value, integrity and performance. This is the very basis of our service, and every customer we serve is treated with respect. At B-Safe Electric your electrical service needs are handled with the utmost care, in order to give you the most pleasant experience.
You can't afford for your business to be hampered by electrical problems. Get quality work done from the first time, so you don't have to worry about any electrical problems and concentrate on the things that matter. Call us today at (905) 87BSAFE (905-872-7233) and have the best Electricians in Toronto at your service. We will be glad to answer all of your questions, give you a free consultation and a free quote. All this just a phone call away.