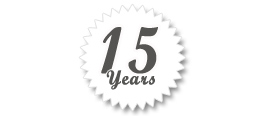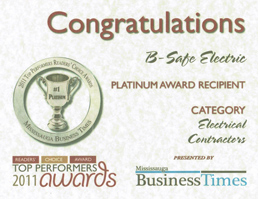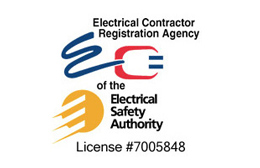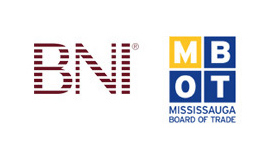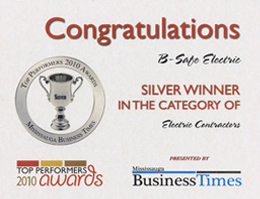 Testimonials of B-Safe Electric Clients
"Sundance Development Corporation ("Sundance") and Tandem Property Management Inc. ("Tandem") has had a relationship with B-Safe since 2009. B-Safe has provided electrical contracting services to various Sundance residential and Tandem commercial projects over the past 5 years. Commercial work has been highly specialized in our food processing facility which is extremely delicate as Well as undertaking lighting retrofit Work together with Toronto Hydro rebate applications.
We continue to be impressed by and delighted with B-Safe. They are thoroughly professional, reliable and provide superb administrative support. They take pride in their Work and provide excellent service to tenants, builder and homeowners alike. B-Safe has consistently supported our efforts and contributed to our success and our relationship with B-Safe is one of our most valued trade relationships.
We have no reservation in strongly recommending B-Safe for your consideration. We are confident you will find them pleasant to deal with and eager to please."

Bruce Isakow, Vice-President, Tandem Property Management Inc., Markham
"A while ago, the Office Manager at Baylis Medical asked me if I knew a good electrician, since the one they had been using was unreliable. I referred her to B-Safe Electric Ltd. and Brian Scheele.
Since then, they have been using B-Safe and, Brian and the electricians that work with him are friendly, knowledgeable and hard working.
No job is too big or too small. They have done work in the office and also on machines in their manufacturing facility and are willing to work after hours to accommodate their production schedule.
Brian always makes sure that the job is explained in layman's terms and does his best to give competitive prices in his quotes. Baylis will be using B-Safe to retrofit their office lighting and Brian has helped with the process of picking the fixtures and advising on the course of action to take with the project.
It due to reports like these, that I would not hesitate to refer and recommend B-Safe Electric and Brian Scheele to anyone for all their electrical needs ."

David K. Male, Royal LePage, Mississauga
"I would like to take this opportunity to Thank You for your exceptional service, time and time again, when in need of electrical repairs and advice at both my CARSTAR locations.
Initially, we met at a Business Network International (BNI) meeting a couple of years ago and, soon afterwards, decided to contact you for a small electrical repair required at my Toronto location. One of your capable techs came out to assess, advise and, once approved, quickly repaired our electrical issue.
Since then, we have used your services on numerous occasions and your technicians have always provided us with the same exceptional level of service, quality, reliability and professionalism experienced right from the start … Job details are always explained thoroughly, prices quoted fairly, accurately and presented in a clear and timely fashion.
Over the years, we have dealt with many electrical companies and, since dealing with yourself & B – Safe Electric, we have no interest in contacting any other. In fact, Nick Saccoia, who founded our company back in 1971 and still takes great pride in doing quality repairs and dealing with like-minded individuals, always insists on contacting Brian at B – Safe Electric for all our electrical repair needs.
We will continue to call on B – Safe Electric and recommend you to our family, friends & business associates ."

CARSTAR Auto Body Shop , Toronto and Mississauga
"I just wanted to let you know how pleased I was with the recent work your staff did at my shop.
This was phase II in a re-work of my electrical needs. Phase I was done promptly and well too, but the two men you dispatched to do this recent work were great. There was a lot of work to do and the fellows knuckled right in and got it all done in one day. That is important to me because I had to shut down production for the better part of the day so they could do their job. The less time I'm out of production the better of course.
What impressed me most was that they re-used as much of the existing electrical equipment as they could. That saved me a lot of money and reduced the time needed for the job."

Custom Woodwork Shop , Mississauga
"We work for a large food processing plant and B-safe has been called in on several occasions to carry out some major installations, upgrade on machines, power consumption reduction, etc. In each of these instances the service was efficient, on time and at reasonable pricing. In fact on many occasions because of their insight many of the costs of some of these projects came in a lot lower than was projected. I would recommend this company at a flash for reliability and for working within the Boundaries of Ontario electric code."
Food Processing Plant, Etobicoke
"We have been working together with B-safe Electric for almost two years now. Working with them has been very good for us. We have worked with them on numerous jobs including one at the Wilson Station of the TTC and another working with the Region of Peel. I would gladly recommend B-Safe to anyone who is looking for an electric contractor in the GTA area."
Construction Company, Mississauga
"I have worked with B-Safe Electric for 2 years now and I am very happy with the services they have provided for me over the years. B-safe has done several jobs that help keep my downtown Toronto bistro working and they have been extremely professional and courteous. Working with them has allowed me to not have to worry about any electrical problems that may come up because I have them to rely on. I would gladly recommend B-Safe to any business that needs electrical help."
Restaurant Owner, Toronto
"Thank you for doing the electrical work at Kerwood for me. We are very happy the work that you have done, especially the planning of all the electrical switches and plugs and smoke detectors, you are giving us a lot of outlets throughout the whole house, which is very convenience for us. Thanks again."
Home owner , Toronto
We service the Greater Toronto Area and surrounding area including Toronto west, Mississauga, Etobicoke, Milton, Brampton, Oakville, Vaughan, Malton and North York.