Green energy is becoming more and more important to homeowners and businesses. It helps the environment, it sends out a positive message to clients and employees and, most importantly, it brings large amounts of savings.
B-Safe Electric is equipped and trained to make your business a more efficient and environmentally friendly place. There are many changes that can be made to reduce wasted energy which in turn lowers your energy bill. At B-Safe our technicians are ready to help you make a change for the better.
We offer a wide range of services, such as:
LED Lights
While regular incandescent lights only turn 20% of the electrical energy they use into light (the other 80% lost to heat), LED lights turn 80% of the electrical energy they use into light. This allows them to need fewer watts to be brighter than regular bulbs, thus saving you energy. LED also give a more natural light which is more pleasant than incandescent lighting.
Efficient Outdoor Lighting
This lighting is specially designed for the outside of your business or home. It is extremely efficient and lights up the outside beautifully. These lights come is several designs to fit the look and feel of your business while still helping you lower your energy costs.
Peak Hour Savings
B-Safe's technicians will consult with you and propose several changes so that during peak electrical hours, where you are charged a higher rate, your business is running at its most efficient. Peak hours allow your hydro bill to skyrocket because of machines or appliances that you don't need at the time suck up energy and cost you money. Our technicians will cut down on your waste and help you lower your hydro bill dramatically.
Solar Panels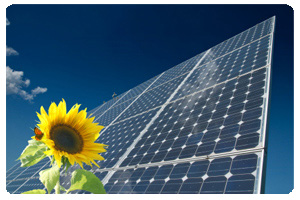 Green energy doesn't come in a more pure form than a solar panel. Solar panels allow you to store free renewable energy. They don't give off emissions or greenhouse gases and since the government doesn't own the sun you don't get a bill. They are perfect for any home or business who want to show they're behind the Green Movement.
Governmental Programs
The ecoENERGY program of Natural Resources Canada provides a financial incentive of up to 50% for industrial companies to perform an Energy Assessment of their operations to optimize processes, reduce operating costs and use energy more efficiently. Learn more
The ecoENERGY Retrofit Homes program provides grants up to $5,000 to help homeowners make their homes more energy-efficient and reduce the burden of high energy costs. The Government of Canada has renewed the program from June 6, 2011, until March 31, 2012.
The Ontario Home Energy Audit Program is an energy conservation program offered by the Government of Ontario that will show you how and where your home loses energy. The Government of Ontario will pay 50% of your Home Energy Audit, up to $150. Learn more
To get your business on track to be a more environmentally friendly place that can help you save money give us a call at 905-87B-SAFE (905 872 7233) and tell us about your needs. We'll even give you 10% off your first invoice so you can give us a try.